There's never been a better time to be a college graduate than when you start shopping for that post-college car. We know your previous ride got you through your four years of undergrad at the very least, but you deserve something new. You've worked hard to get through school and now you're returning to the Milledgeville, Eatonton, and Dublin areas to enter the working world. Go ahead and treat yourself!
At Butler Honda we are offering a great deal for our customers who have recently made it through those four long years in pursuit of a higher degree. We believe you deserve to be rewarded for your efforts and therefore we want to help you celebrate your recent graduation with this offer!
The College Grad Offer Details
Whether you choose to drive away in the newest iteration of the Civic or if you're going for something a little higher off the ground like the CR-V, once you've obtained financing through Honda, save on your next car with the college grad offer. We're proud of you and we want to show it!It's possible for you to save money on your next car, whether leasing or financing a Honda. That's part of the deal college grads will get when they come through our doors and are approved for financing through Honda Financial Services™. We know there are a lot of decisions in your future and we think this one should be fun.
What You'll Need to Get the Honda College Grad Offer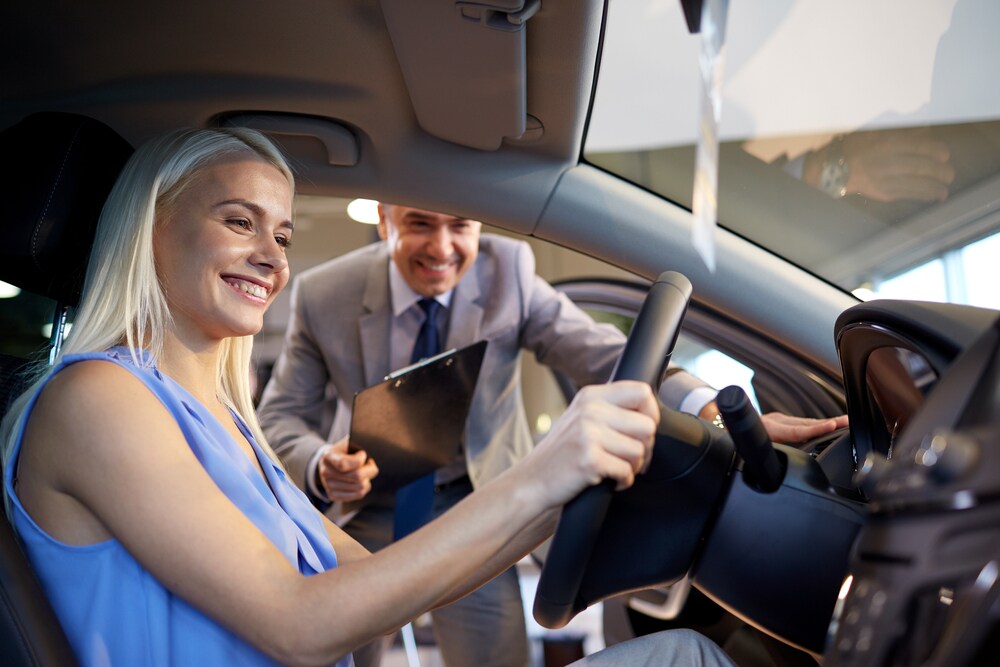 When you come into the dealership, we're going to ask you for a couple of routine things that will assist in your eligibility for this awesome offer. First of all, we ask that you have no adverse credit history. Hey, we've all made mistakes, but we want to know that you've made excellent financial decisions for yourself.
Next, we'll need all of your information to start the financial approval process. This is the fun part, because while you search for and test drive your favorite Honda vehicles, someone else is doing the work to get you financed!
The only other rules that apply to obtaining this deal are that you have proof of employment or an offer letter from a business with whom you are going to be employed. You'll also need to have graduated from college within the previous two years or are planning to graduate within six months. Other than that, you're good to go!
Here's What Else…
When you sign up for the College Grad Appreciation offer, we (and Honda Financial Services) give you the option to defer your payment for up to ninety days. Three months is super helpful when you're trying to get a place of your own and you're first starting a job.
While we ask that you've had no adverse credit history, we understand if you don't have much of a credit history at all. That's okay! This works as a great way to start on the building blocks of adult life, your credit score. Having the loan through Honda Financial Services in your name means reporting back to the major credit bureaus and that's a good thing.
We Appreciate You
At Butler Honda, we're so proud of you for all of your accomplishments and we want to recognize that you've done something incredible to build a great foundation for your life.  For this reason, we're offering a way to save on every vehicle that you successfully finance or lease through Honda Financial Services™. The only question now is which color will you pick for your new car?
The Honda Graduate Program is limited to the 48 U.S. contiguous states, Alaska and Hawaii. [1] For well-qualified customers who meet Honda Graduate Program criteria, subject to approval by Honda Financial Services (HFS). Bonus offer applies toward any new 2018 or newer model year Honda when financed or leased through HFS. Only offered at participating dealerships. Only one $500 Honda College Graduate Bonus offer per vehicle. LEASE: $500 applied towards the cap cost of vehicle. Monthly payment and total due at lease signing are calculated after $500 reduction. Cannot be combined with Zero Due at Signing Lease program. PURCHASE: $500 applied towards down payment. Offer not valid on Honda Certified Pre-Owned Vehicles or used Honda vehicles. Offer valid through March 31, 2019, and may be terminated at any time. Verifiable proof of employment or firm commitment from an employer with start date no more than 120 days from date of finance contract. Must have graduated in past two years or will graduate in next six months. No adverse credit history. Master's, Bachelor's or Associate degree from U.S.-accredited college or registered nursing school. Provide Honda dealer with credit and document requirements. [3] Option to defer first payment 90 days (60 days interest-free) is only available with traditional financing (not leasing).