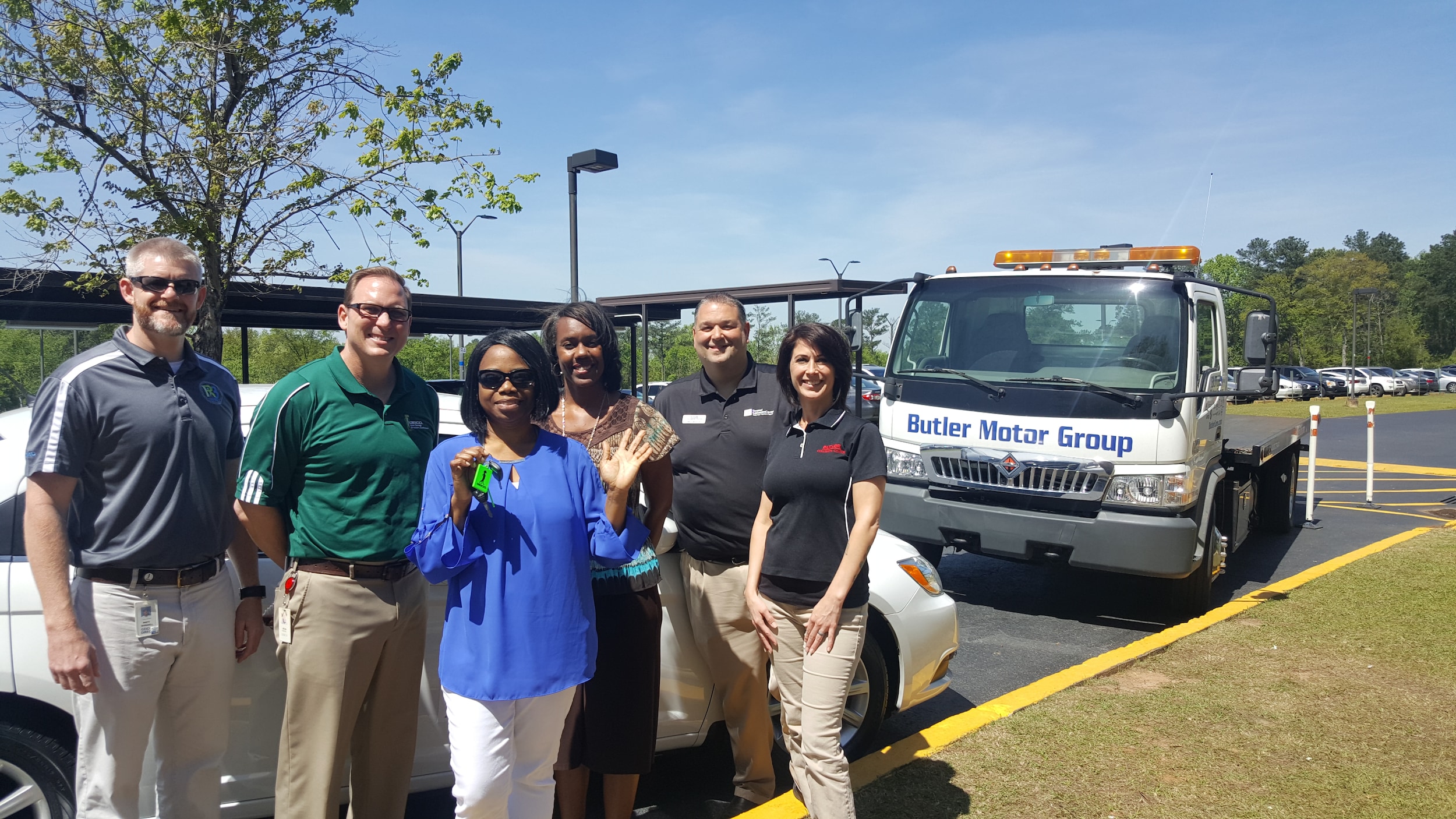 Sometimes accidents happen. When they do, Butler Collision Center is there for you, regardless of the events that occurred or of your vehicle's make and model. It's our goal to have you back on the roads of Milledgeville, Eatonton and Sparta in no time, and our repair experts will make it happen. Read on to learn more about our body shop and its services.
About Our Body Shop
With skilled technicians trained and certified by Toyota, Lexus, BMW, I-Car and ASE, we are dedicated to getting your vehicle back into pristine condition after an incident. Our state-of-the-art equipment gives you fast results and peace of mind, and you can rest assured that we'll provide high-quality collision repairs.
Collision Center Services
It's not a matter of what we can do, it's simply a matter of what you need. To get started, you need only tell us a little more about your vehicle and the type of service you'd like to have done. When dealing with your vehicle, we follow a thorough ten-step repair process to make the job as straightforward and smooth as possible. The process looks like this:
Estimate. We provide you with an estimate after closely inspecting your vehicle.
Insurance approval. We communicate with your insurance company and get their approval of our estimate before we proceed.
Disassembly. We disassemble the vehicle to determine if there is any hidden structural damage.
Gathering parts. As soon as we know what parts are needed, we'll order them.
Structure repair. This involves repairs to the unibody.
Body repair. Here, panels are replaced and metalwork is done.
Paint. We'll give your vehicle a shiny new paint job!
Reassembly. Everything gets put back together as it should be.
Detailing. All the little details are taken care of, exactly as they were before your accident.
Delivery. When everything is taken care of, we'll contact you, and you can be on your way!
Regardless of your circumstances, our technicians treat your vehicle with committed attention to detail. Learn more about our ten-step process on our site.
Make an Appointment Today
If you need to schedule an appointment, you can do so easily from our website. From there, our team at Butler Collision Center will worry about the rest. We'll have you safely traveling around Milledgeville, Eatonton and Sparta again in no time at all!