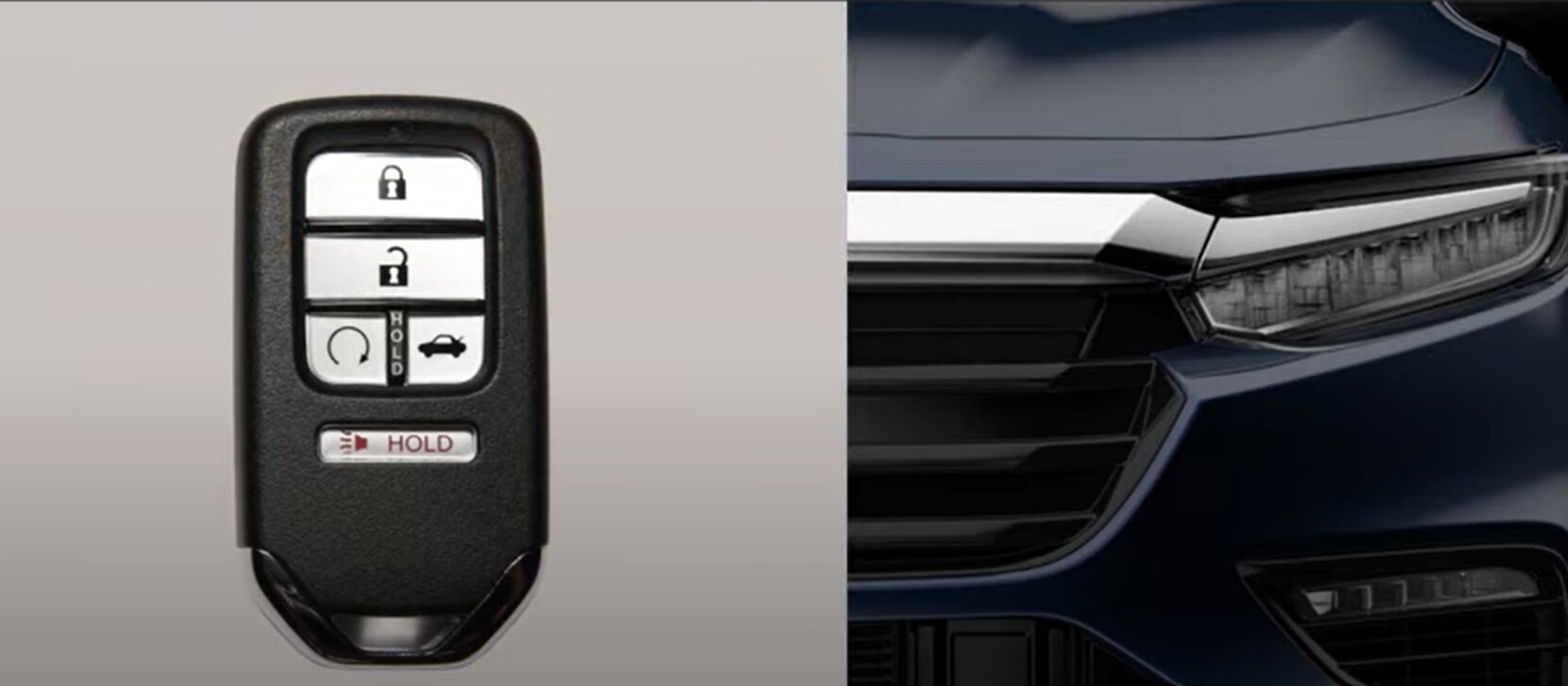 Your Honda key fob, whether it's for a Honda Pilot, Accord, Civic, Odyssey, or CR-V model, was designed to perform additional functions in addition to locking and unlocking your vehicle. Let's find out what hidden features your key fob has up its figurative sleeve. (Note, most Honda key fobs will work within about 100 feet of your Honda vehicle.)
In this article you will learn:
How can I remotely start my Honda using my key fob?
How can I roll the windows down using my Honda key fob?

How can I program the memory seat to my…