If you're in the market for a mid-size pickup truck, you're probably considering the Honda Ridgeline and Toyota Tacoma. Both vehicles have their own fanbases, and we want to give you the information you need to decide which one is perfect for you.
In this car comparison, shoppers across Milledgeville, Eatonton, and Sparta can see these two trucks side by side and evaluate their qualities. Reach out to us at Butler Honda if you want to learn more!
Ridgeline vs Tacoma: Engine Specs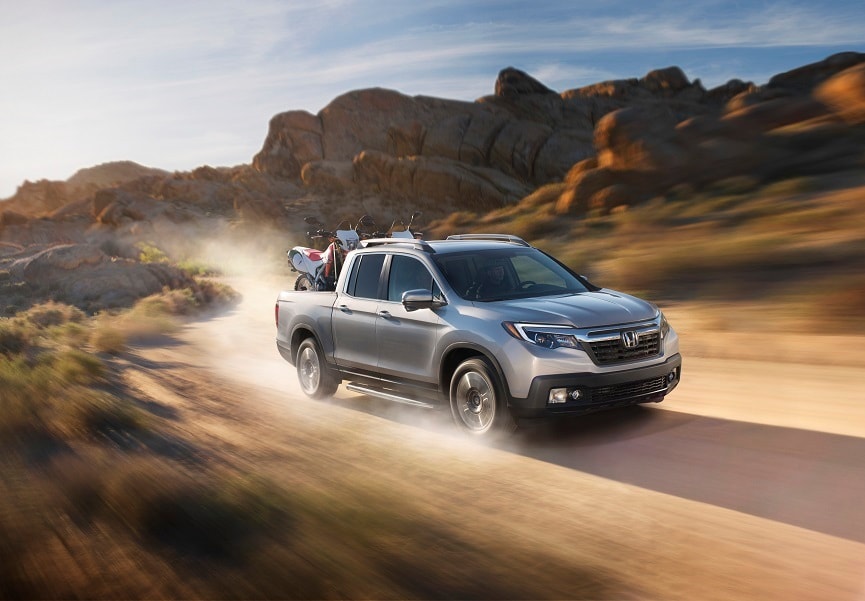 You're in for a lively drive in either the 2019 Ridgeline or Tacoma. Both trucks offer 3.5L V6 engines to power you ahead, with outputs hovering near 270 horsepower and 260 lb-ft of torque. For driving and towing, you'll like having that power on hand.
However, while the V6 engine is standard in the Honda truck, you'll need to upgrade if you want it in the Tacoma. The Toyota comes standard with a 2.7L 4-cylinder engine that's capable of 159 horsepower and 180 lb-ft of torque, which is a bit underpowered compared to your other options.
The Honda Ridgeline offers available all-wheel drive, and the Tacoma has optional 4-wheel drive. With either one, you can configure your truck for maximum traction on wet or slippery roads.
Versatile Pickup-Truck Cargo Space
There's no doubt about it: The Honda Ridgeline and Toyota Tacoma have the muscle to move all your most important cargo. Both trucks can carry roughly 1,600 pounds in their beds, letting you carry work materials and personal items with ease.
When it comes to bed features, though, the Ridgeline offers drivers a bit more. Its innovative In-Bed Trunk® offer 7.3 cubic feet of storage space within a closed compartment of the bed, offering ample space for sleeping bags, guitar cases, and much more. There's even a drain plug, so you can use it as an ice chest for cold drinks when tailgating!
While the Tacoma offers an in-bed storage compartment, it's only large enough to fit small tools and rags. Overall, it lacks the versatility of the Ridgeline.
Your Music & Technology Experience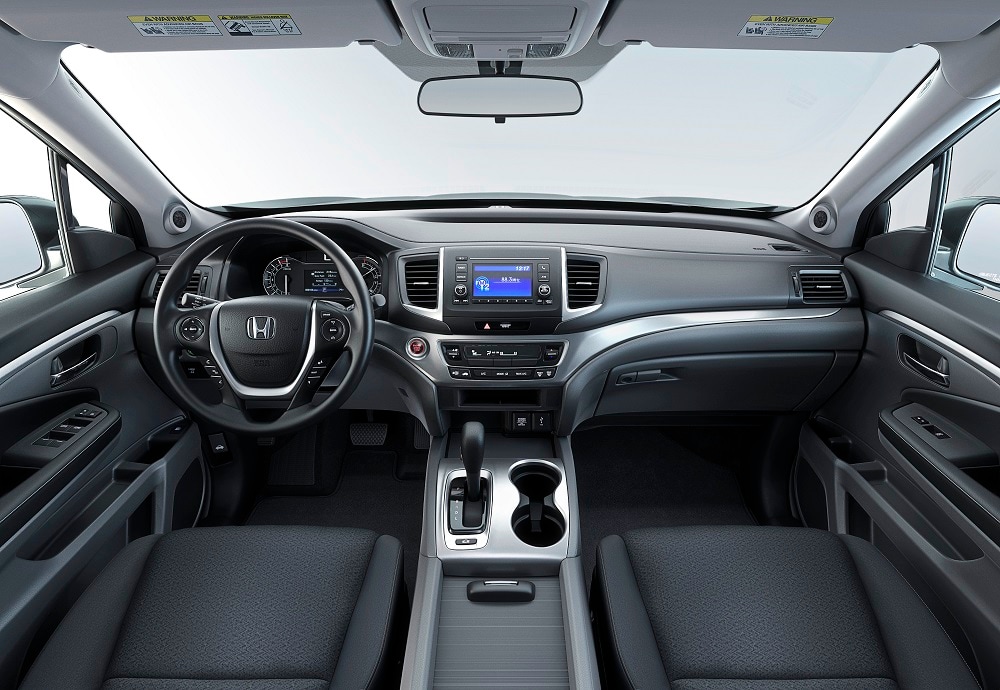 Staying entertained during your drive is easy in the 2019 Ridgeline and Tacoma. Both trucks offer optional premium sound systems (an 8-speaker Honda system or a 6-speaker JBL® Audio system in the Toyota), so you'll experience concert-level quality as you experience your favorite tunes.
One of our favorite features in the Ridgeline is its truck-bed audio system, which pumps out great sound from the bed walls. It's another great feature for tailgating-or when you're just working out in the yard. The Tacoma, unfortunately, lacks a system like this.
Another advantage of the Honda truck is Apple CarPlay™ and Android Auto™ connectivity. You can sync up your smartphone with the infotainment system to use your favorite music apps wherever you go!
Honda Ridgeline vs Toyota Tacoma: The Winner Is….
Now that you've seen the 2019 Honda Ridgeline and Toyota Tacoma side by side in our car comparison, which mid-size pickup truck holds the greatest appeal for you? It's a question that all Milledgeville, Eatonton, and Sparta drivers will need to answer for themselves.
However, if you value powerful base engines and innovative music and bed features, the Ridgeline makes a solid case for itself. Schedule a test drive at Butler Honda to see it for yourself!