Every car will need routine maintenance to help it continue to perform smoothly and efficiently while driving around Milledgeville, Eatonton, and Sparta. Part of those services that you will need to have done from time to time includes your brakes.
Both the brake pads and rotors experience wear, and over time they will need to be replaced so you continue to slow down and stop your vehicle safely. How long do brake pads last? This answer varies, but here are some of the ways to tell how long your brake pads will last and when it is time to change them.
How Many Miles Do My Brake Pads Last?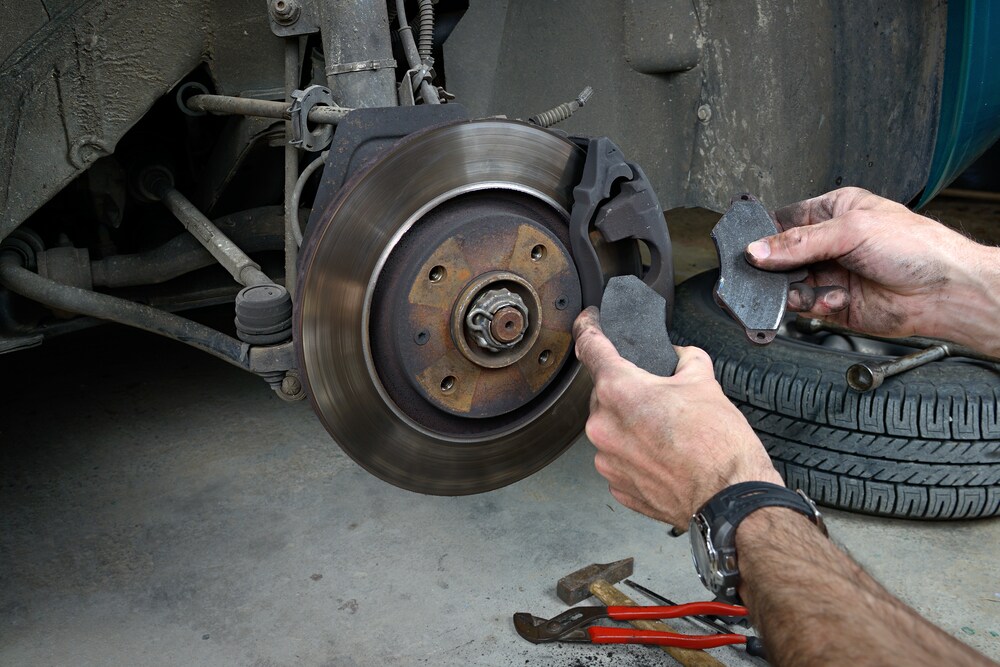 The two main components of your brakes that will eventually wear to the point of needing to be replaced for new parts are the brake pads and brake rotors. A general consensus is that the brake pads will need to be replaced as early as 25,000 miles and can last up to 65,000 miles before needing to be changed.
The rotors usually will become too worn anywhere from 30,000 miles to 70,000 miles. How can you figure out where on those ranges your specific brakes will need to be replaced? This will come down to other factors as well as warning signs, which we will now go over.
Ways to Preserve My Brakes
Your daily driving habits play a part in just how long your brake pads will last. Some things that cause a faster rate of wear on your brakes are unavoidable. This includes things like driving in a lot of traffic where you are constantly stopping and going and also carrying a large amount of weight with your vehicle full of passengers and cargo. Even towing a lot can result in your brake pads needing to be changed more frequently.
There are however small changes you can make to help your brakes last longer. Driving with a more conservative approach when it comes to your speed and while cornering can protect your brakes from wearing quickly.
Beyond your driving habits, certain types of brake pads can last longer than others. Our technicians can help you decide which type of material you should get for your brake pads and can install them properly to ensure they will last as long as possible.
Signs it is Time to Change Your Brake Pads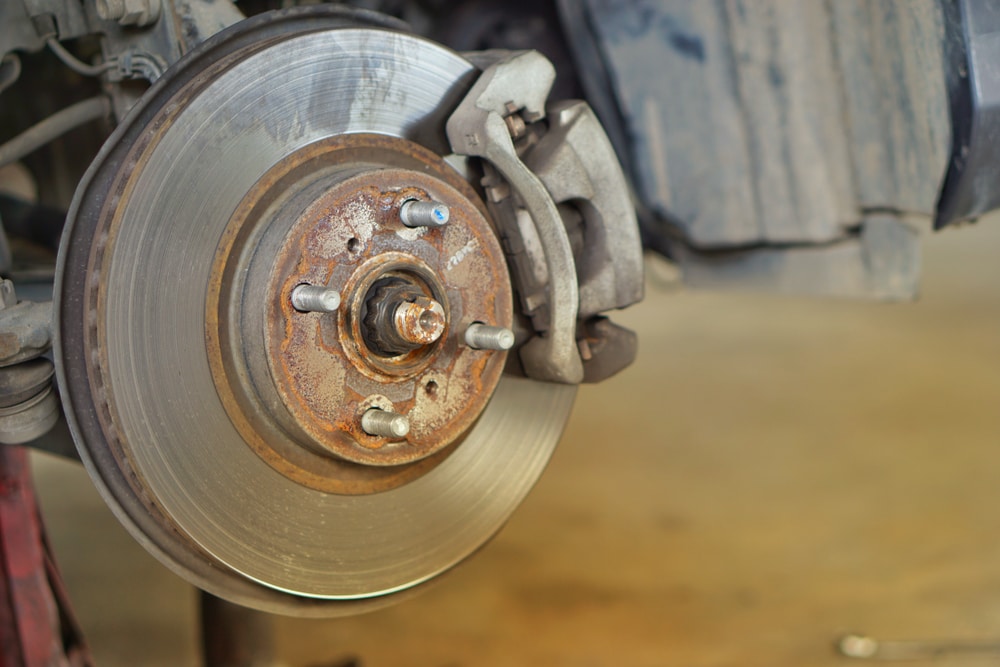 Most of the warning signs telling you it is time to have the brakes serviced, checked, and possibly replace will deal with what you are feeling while braking. If you notice that the brake pedal doesn't push down normally or there is a vibration in the steering wheel when you do brake, you will want to have your brakes service as soon as possible.
You might start to notice it is taking longer for your vehicle to stop when you do apply the brakes. This is another sign that your brake pads are weak and might need to be replaced. Any unusual sound you hear while braking is also an alert that there is an issue with your brakes.  
Have Your Brakes Serviced by Our Trained Technicians
Our expert technicians can help you with any service your brakes need. If you think it is time to have your brake pads changed, schedule an appointment with us today at Butler Honda! We can switch out the pads with new, durable ones so you can safely continue driving around Milledgeville, Eatonton, and Sparta.